King Truss is Sunshine Coast's trusted supplier of prefabricated timber building supplies, ideal for building projects of all sizes.
Leading Sunshine Coast Timber Suppliers
As a leading timber supplier, King Truss offers an extensive selection of high-quality timber and prefabricated timber supplies in Sunshine Coast.
With our unwavering commitment to exceptional quality, superior service, and punctual delivery, we are one of the largest suppliers of prefabricated timber solutions, catering to the needs of builders and contractors of all sizes.
Equipped with a state-of-the-art factory featuring cutting-edge CNC technology, King Truss is at the forefront of the industry, allowing us to produce customised solutions that meet your specific project requirements.
Whether you require timber trusses, frames, claddings, or custom timber products, we offer a comprehensive range that covers all your needs. From design to delivery, we provide  comprehensive support throughout the process and work closely with you to ensure the success of your project.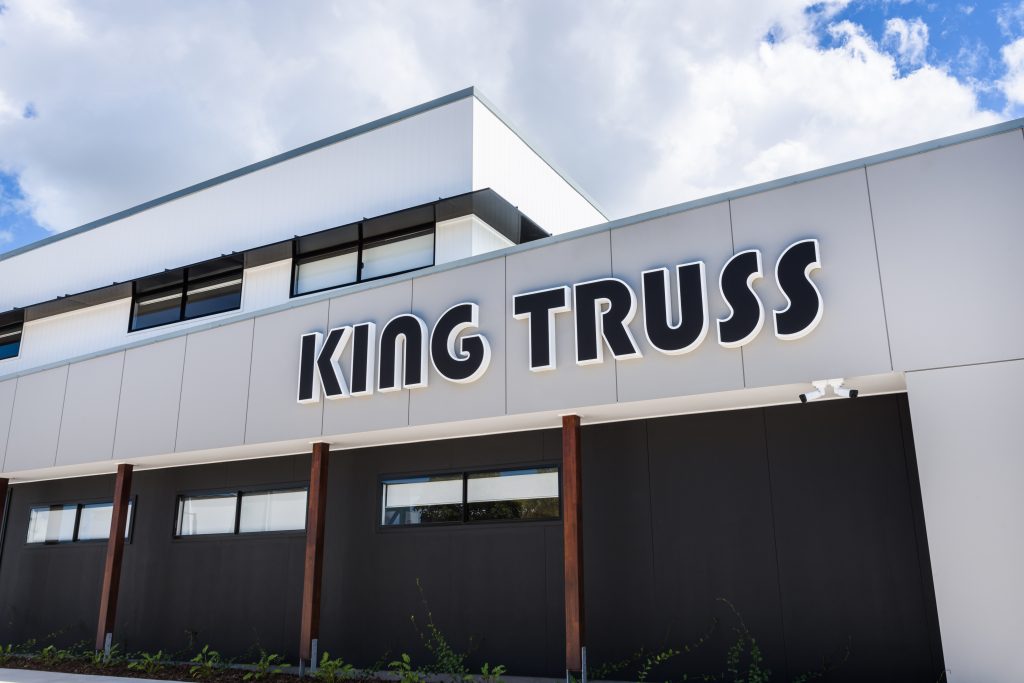 Our Range Of Timber Supplies & Products
Discover our huge range of fully certified Joist timber floor systems sourced from Australia's top suppliers. Whether you're planning a building, construction, or renovation project, we have the solution to meet your needs.
When it comes to LVL timber rafters, quality is key. We offer only the highest quality LVL products to help you achieve the perfect look for your project. We also offer a fully certified design that includes all fixtures and fittings.
Structural Pine / LVL / Glulam
We offer a comprehensive selection of locally sourced and imported structural pine, LVL, and Glulam timber. With our expertise, we can assist you in determining which materials are best suited for your specific project.
Structural Hardwood Timber
Experience the unmatched benefits of structural hardwood timber, ideal for the hot Sunshine Coast climate. Our diverse range includes unseasoned hardwood timber to kiln-dried F27 products that provide superior strength and stability.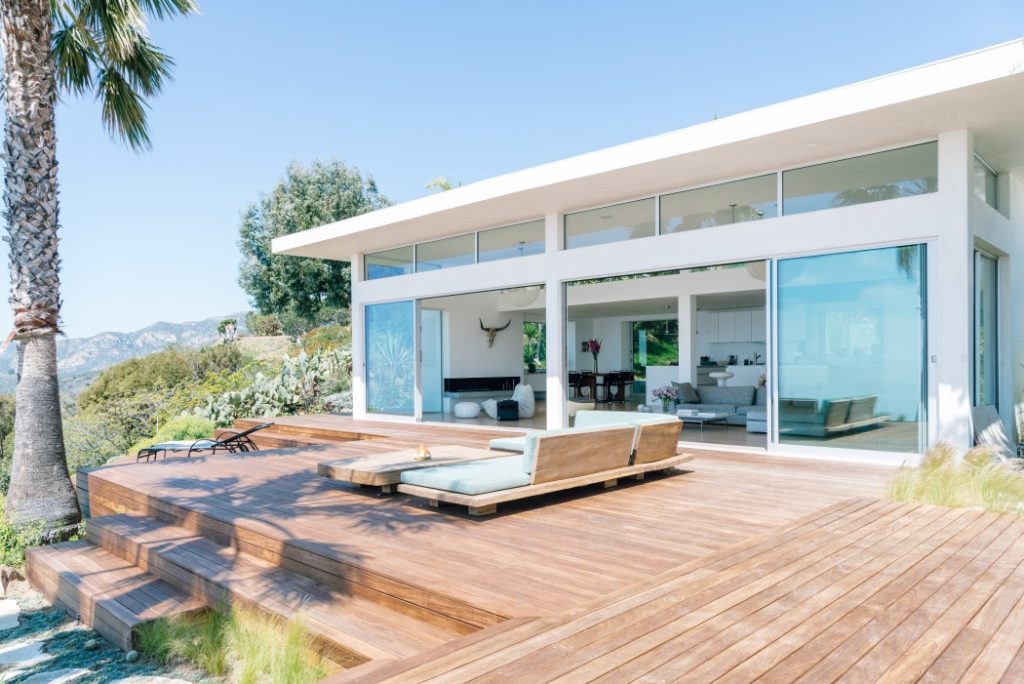 Composite & Timber Decking
Elevate your outdoor spaces with our extensive range of quality timber decking products. Choose from our collection of decking timber supplies, including locally sourced and imported varieties as well as a selection of composite decking options.
Whether you're looking for Australian hardwood, imported Merbau, or Pre-Primed Pine, we have the perfect timber supplies to suit your needs. We can also have your timber posts pre-oiled, saving you time and effort during installation.
We offer a range of external moulding products that will elevate the aesthetics and functionality of your space. From handrails and fascia to versatile slats, beams, and posts, we have everything you need to create a stunning and cohesive exterior.
Transform your project with King Truss's diverse range of timber claddings. Whether you're building a new home or renovating an existing one, we have got what you need. We can even end-match products from your existing home to ensure a seamless and cohesive design.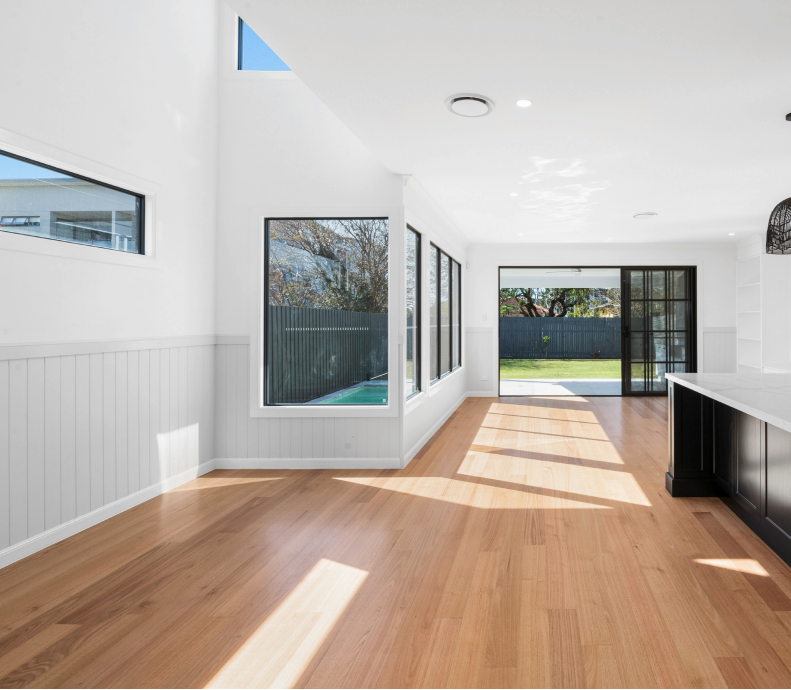 Nothing compares to the warmth and character that timber flooring bring to a home. We offer a wide range of timber floors that will give your home the perfect finish. Whether you prefer rustic charm or an elegant appeal, our extensive selection caters to your style and preferences.
Our landscaping timber is carefully selected to ensure durability and aesthetic appeal. Whether you're creating a beautiful garden feature, constructing a retaining wall, or installing a fence, our high-quality timber will meet your requirements.
Sometimes off-the-shelf products may not fit your exact requirements. Speak with one of our timber experts to find a custom timber claddings and timber lining solution. We work with you to understand your project requirements and create bespoke solutions for your needs.
Find the Perfect Timber Supplies Sunshine Coast Trust
Looking for the right materials for your project? Whether you need timber for your building, refurbishment, or remodelling project, our sales team is fully equipped to assist you.
We are always ready to offer expert advice and guidance, helping you make informed decisions and ensuring you find the supplies and products you need.
Unrivaled Quality, Service & Timber Delivery
Our dedication to excellence is evident in every timber product we offer, ensuring that they meet the highest standards of quality and durability. From sturdy structural hardwood to gorgeous decking and outdoor moulding, you can trust King Truss to provide quality timber that is durable, reliable, and built to last.
Our commitment to exceptional service extends beyond just providing quality timber supplies. We understand the importance of reliable and efficient project timelines and offer a complete end-to-end solution for your timber supply needs.
With our own fleet of trucks and a dedicated team, we guarantee timely delivery of all timber products to your project site across multiple locations in Queensland, including Brisbane, Rockhampton, and Kingaroy.
Choose King Truss – your local timber supplier in Sunshine Coast offering top-quality products and friendly service that exceeds your expectations. Contact us today to discuss your requirements and learn how we can help you achieve your project goals.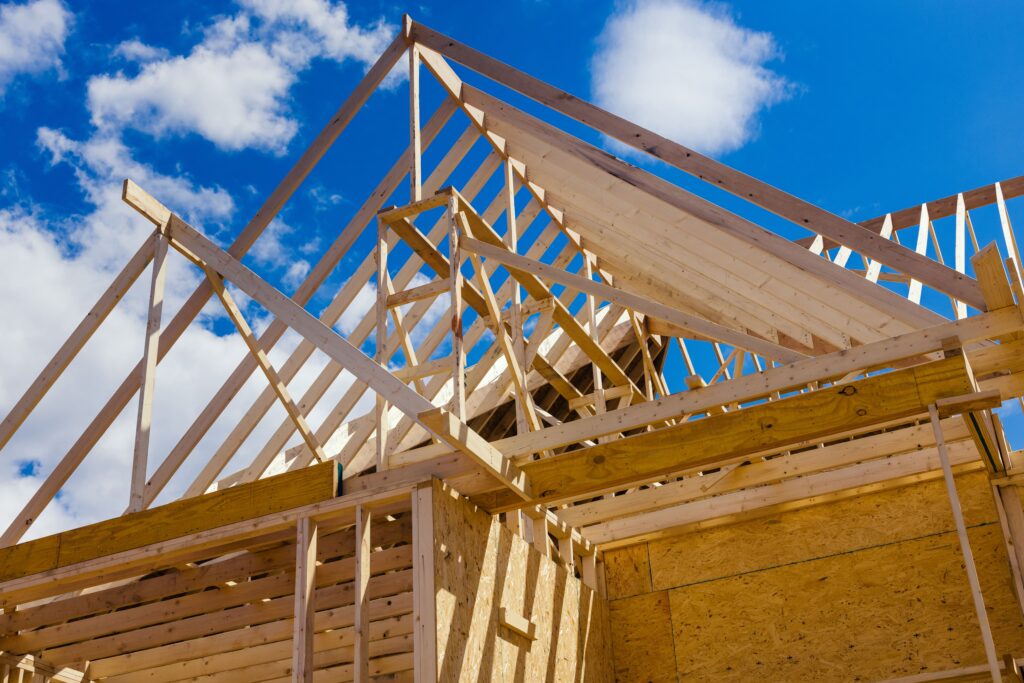 Frequently Asked Questions
Timber Suppliers Sunshine Coast
Take the First Step With King Truss
As an independent, locally owned business, King Truss are leading timber suppliers in Sunshine Coast. With a dedicated team of over 60 full-time members, we are committed to delivering exceptional service and quality for your timber needs.
To learn more about how we can help you with your next building projects, get in touch with us today!